Cisco ACI Part 2 | Pushing policy to the data center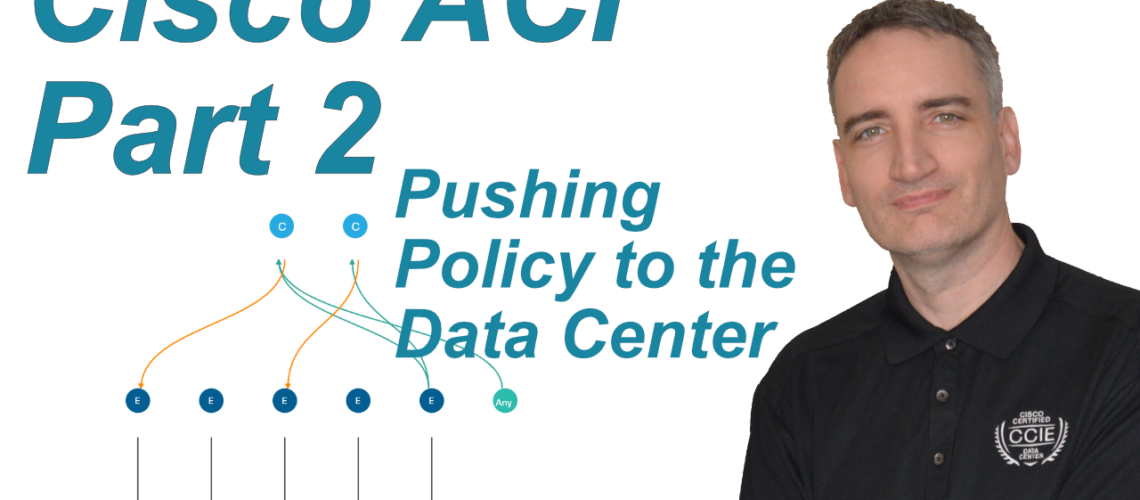 In part 2 of my Cisco ACI videos, we are pushing policy to the data center network through the ACI configuration. In this section, I cover the logical elements of ACI and how to configure them to set the policy for traffic in your data center network.
If you have not seen the first part of this series, here is a link to part 1: Cisco ACI Part 1 | What is Cisco ACI?
Understanding VXLAN is important to knowing ACI. Here are links to my VXLAN series:
Part 1: Encapsulating the data center network | VXLAN Part 1
Part 2: Deploying VXLAN on the Network | VXLAN Part 2
To get more information on Cisco ACI and Cisco data center solutions, check out the following books (Affiliate Links):
CCNP and CCIE Data Center Core DCCOR 350-601 Official Cert Guide
Amazon Link: https://amzn.to/3irblYZ
CCNP Data Center Application Centric Infrastructure 300-620 DCACI Official Cert Guide
Amazon Link: https://amzn.to/3kVZPqe
ACI Advanced Monitoring and Troubleshooting (Networking Technology)
Amazon Link: https://amzn.to/2ZJ3YFL